Falcon Optical is a full service optical providing frames, lenses, contacts and eye exams.
Independent Optician and Owner William Rich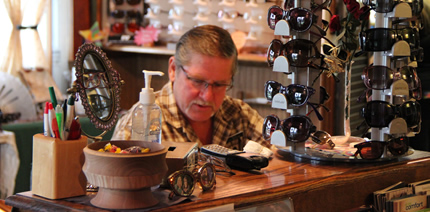 brings a personal and professional feeling to his patients when it comes to their eye-wear. He has been in the optical business for over 25 years in Tompkins County. "Rich" has an eye for creativity and a heart for personal attention. Rich's wife Cindy Feint and daughter Celina, who were born and raised in Dryden, both work alongside Rich at the Optical. Celina is under an approved New York State Apprenticeship program to become a licensed optician like her father. Falcon Optical strives to make your optical needs comfortable and personal.
Falcon Optical has over 800 name brand frames and the newest lens technologies around, all offered at reasonable prices. They specialize in making people feel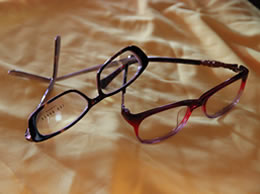 comfortable when it comes to their eye-wear, and being family owned they can do just that. You get step by step guidance with the health care of your eyes from start to finish.
At Falcon Optical they take their time to figure out who you are and what kind of eye wear would work the best with your lifestyle. They accept most common insurance and provide affordable prices to those who are uninsured.

The frames available at Falcon Optical are like no others! They have frames to meet every personalty, from outgoing colorful frames to more traditional frames.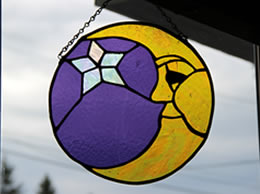 Anything you are looking for Falcon Optical can fit, or find for you!
Not only do they have the best frames around, they will repair almost anything. They have a wide variety of parts and pieces that can fix your favorite frames.
With a lab on the premise they can stock single vision and sun-glass lenses that can help you out if you need glasses fast. Next-day service is also available. And being a family owned business, service is quick and always spot on. The showroom itself is handcrafted and has a home -like appeal to it. If you are out and about and spot a frame you love, I am sure they will say they got it at Falcon Optical! They strive to make the process of getting eyeglasses relaxing and fun!